Architektura Serca-Warsztaty linorytu / linocut workshops
Stworzenia linorytu Waszego ulubionego budynku / create a linocut depicting your favourite building.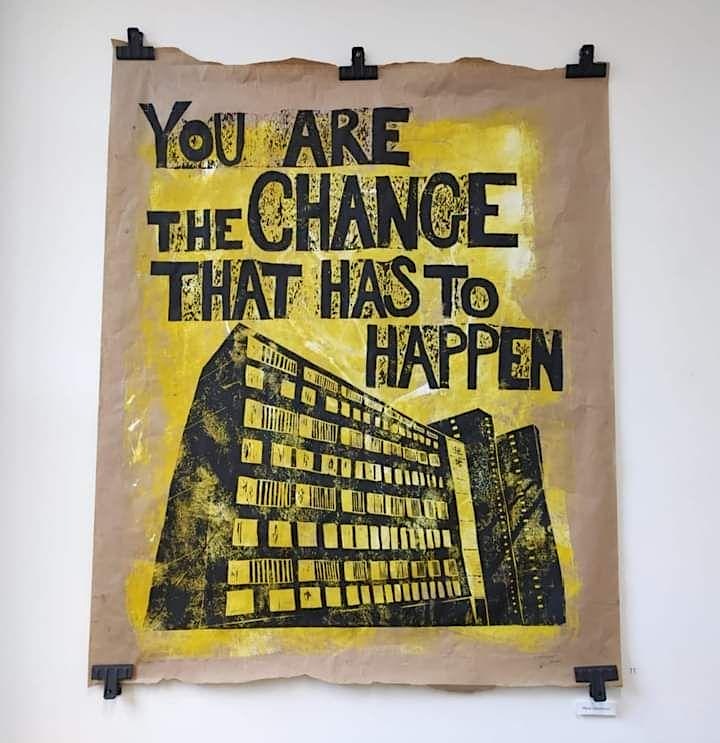 (English version below)
Budynki, które nas otaczają stanowią część naszej tożsamości. Mogą wywoływać uczucia nostalgii, tęsknoty, miłości. Podczas warsztatu artystka – Marta Adamowicz poprowadzi Was przez proces stworzenia linorytu Waszego ulubionego budynku – symbolu lokalnej małej ojczyzny przeszłej lub teraźniejszej.
Art27Scotland to organizacja działająca w południowej dzielnicy Edynburga od lipca 2021, która do tej pory do działań z lokalną społecznością zaangażowała już 5 artystów. Teraz do tego ekscytującego projektu dołączyli i polscy twórcy: Marta Adamowicz i Robert Motyka. Głównym celem rezydencji jest wzmocnienie międzyludzkich więzi i poczucia wspólnoty poprzez spotkania i warsztaty. Projekt kładzie szczególny nacisk na interakcje, kontakty sąsiedzkie i ich odbudowę.
Marta Adamowicz to polska artystka i ilustratorka, która w swej sztuce porusza problemy społeczne. Główne założenia jej współpracy z Southside to eksploracja imigranckiej tożsamości w kontekście politycznym. Jej projekt "Polish Voices" ma na celu stworzenie miejsca na głosy, które zazwyczaj zostają pominięte i nie wybrzmiewają wyraźnie w naszej rzeczywistości.
Marta używa linorytu, a także dźwięku i instalacji audio jako swego źródła wyrazu. Podczas rezydencji w Southside proponuje serię warsztatów druku.
English
The buildings that surround us are part of our identity. They can evoke different feelings: nostalgia, yearning and love. Artist Marta Adamowicz will lead you through the process of creating a linocut depicting your favourite building – a symbol of little homeland – past or present.
Art27scotland is an art organisation active in Edinburgh Southside since July 2021; with five Artists in Residence engaged so far, the creative work within the community has been going on. Now the Polish artists: Marta Adamowicz and Robert Motyka have joined this exciting project. The main goal of the residencies is to connect and engage the diverse communities living in the area and explore how art can influence the quality of life, sense of belonging, and strengthen the bonds between us and the place that we inhabit.
Marta Adamowicz is a Polish visual and sound artist and illustrator. In her practice, she deals mainly with social issues. During her residency at Southside, she plans to explore the existence within the immigrant reality as a form of political statement. Her project 'Polish Voices' aims to create space for voices not usually heard in the mainstream.
Marta will use art walks, printmaking and sound installation as her tools for artistic expression.